---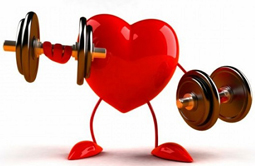 Short Workouts for Social-Emotional Learning | May 2016
Why do we worry so much about fitting in? What does this Ethiopian proverb mean: "When spider webs are woven together, they can tie up a lion." The May collection of WKCD's Short Workouts for Social-Emotional Learning includes quotes, questions, videos, and images with appropriate prompts. Each workout takes 10-15 minutes, making them a suitable bell ringer, warm up, or advisory activity. There is no formula for using them with students (just as there are no right or wrong answers). Mix them up and sprinkle them into your ongoing work, knowing that your students will embrace the chance to flex their social-emotional muscles.
May 2016 | April 2016 | March 2016 | February 2016 | January 2016 | December 2015
---

SHOUT OUTS | ARCHIVES
In Our Village: NYC Elders Through the Eyes of Its Youth

How do stories awaken our conscience? How is history witnessed in the present? Diana di Rico, who teaches Global Literature at Baruch College Campus High School, recently asked her students these questions. They answered by interviewing, photographing, and creating word portraits of elderly citizens in their community. Their just-published book, which includes student insights about the project, offers a stunning model for how teachers can engage their students in cross-generational story telling. View the publication online.
Washington Monthly College Guide

Unlike U.S. News and World Report and similar guides, this one asks not what colleges can do for you, but what colleges are doing for the country. And Washington Monthly's annual list of "Best Bang for the Buck Colleges" offers a great list of schools that help non-wealthy students attain marketable degrees at affordable prices.

President Obama Reaffirms The Potential Of Boys Of Color

Young black and brown boys donít always see reaffirming messages in society that allow them to believe that they can grow up to become successful. Without this reassurance, their potential can be stifled. In this PSA which aired during the MTV Movie Awards, President Obama looks into the future of several young boys of color, introducing them as future directors, scholars, presidents, writers, among other esteemed titles and recipients of awards.

How to Fix the Criminal Justice System: A Student-Created Debate and Lesson Plan

In this Room-for-Debate-style lesson plan from the NY Times Learning Network, three students from across the United States take different perspectives on which aspect of the criminal justice system should be fixed first. Students might read the arguments and answer some of the discussion questions, and then, using the piece as a model and the related resources for additional ideas, create their own Room for Debate-style projects on issues that concern them.

Finding Identity in a New America

Mmachi Dimoriaku, is a senior at DreamYard Preparatory School in the South Bronx. She's a second generation immigrant from Nigeria and a passionate storyteller who uses performance to understand and share her many identities. Here, she talks with WNYC's John Hockenberry about life, school and expectations.

A Few Miles From San Bernardino, a Muslim Prom Queen Reigns

In the days after the December terrorist attack in San Bernardino, Calif., when pictures of the hijab-wearing suspect filled television screens and newspapers, Zarifeh Shalabi's mother and aunts stayed at home.But this month, Zarifeh received the ultimate symbol of teenage acceptance: She was crowned prom queen after her non-Muslim friends campaigned for her by wearing hijabs in solidarity.
---
RECENT/POPULAR FEATURES

The Teenage Brain: Just an Adult Brain with Fewer Miles?
While 95 percent of the human brain has developed by the age of six, scientists say the greatest spurts of growth after infancy occur around adolescence. What are these changes? How do teenage and adult brains differ? What causes the adolescent mood swings, impulsivity, insensitivity (or too much sensitivity) that drive adults wild? In this research brief, we share the latest findings from imaging studies of the teenage brain--along with a wonderful TED Talk by British neuroscientist Sarah Jayne Blakemore.

Student Voices from the Middle Grades: Five Ways Teachers Can Help Us Succeed
What do students in the middle grades most need from their teachers? In this guest article on MiddleWeb, WKCD draws upon more than twelve years of listening and gathering answers from middle schoolers nationwide. What we've heard surprises us. They say: (1) help us grow into confident learners; (2) give us space to figure out who we are; (3) understand the ways grades affect us; (4) involve us in conversations about what's fair; and (5) encourage us to spread our wings. Kaitlyn describes her favorite teacher: "She was real down-to-earth, really talkative, but she was also very . . . 'teach-ative.'"

Motivation and Mastery: What Spurs Students to Do Their Best?
What makes young people stretch to learn something hard, in school or out? Something they value—perhaps a family tradition passed down, a place among their peers, a curiosity satisfied, a feeling expressed, or a product they make themselves—always gives meaning and momentum to those first steps into learning. Yet that is not enough: They must also expect that they can succeed at the task, with reasonable effort and practice. Combined, those two factors of value and expectancy lead to both motivation and mastery, research from the learning sciences has long shown. A two-year long inquiry by WKCD student researchers reached the same conclusion.
Bronx Strong: Empowering Immigrant Youth Through Soccer
In 2009, when Andrew So assembled an afterschool soccer team at the South Bronx school where he taught, he figured his students needed a way to get off the streets and do a safe, prosocial activity with peers. It was an easy sell. As the children of immigrants or newcomers themselves, his students were as passionate about soccer as So, a Stanford graduate who knew firsthand soccer's power to fuel dreams and cross cultures. Today, South Bronx United (SBU) engages nearly 900 children and youth between the ages of 4 and 19. Its afterschool Academy, with 150 students, combines competitive travel soccer with academic enrichment, college prep, mentoring, leadership development, immigrant legal services, and other social and emotional supports.
Harlem Lacrosse: Lessons About Learning, On and Off the Field

Jessica, a sixth grader at Harlem's Sojourner Truth School, was in tears. Her English teacher had just rejected the essay she'd turned in when she didn't followed the assignment. Seeking consolation, Jessica turned to an unlikely source: her lacrosse coach, Alyssa Palomba. "Of course she got mad at you," said Palomba, as she huddled with Jessica in a room stacked with lacrosse gear on the school's third floor. "She told you to do A and you did B. That's like when I ask you to play attack and you play goalie instead." For five years, the school-based Harlem Lacrosse and Leadership (HLL) has supported struggling middle school students, on and off the field, and helped them win high school and college scholarships as student athletes.

Ten years ago, the photo essay book WKCD's Barbara Cervone created with youth in the Tanzanian village of Kambi ya Simba made its debut, sparking an international movement of youth telling their own "village's" stories. Profits from the sale of In Our Village: Kambi ya Simba Through the Eyes of Its Youth have sent more than two dozen village youth to advanced secondary schools. U.S teachers and students have visited the village and donated money for various projectss. Last May, Cervone traveled to Tanzania to catch up with the book's young authors. All are college graduates now. Still, their struggle to make their way in one of the world's poorest countries is at times heartbreaking. In this powerful story (with video interviews), Cervone shares their journey.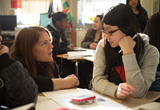 and the power of social-emotional learning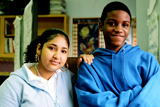 Helping your child succeed
English and Spanish
OTHER WKCD SITES

. . . research, resources & more
. . . advice about college
. . . student action research
. . . Kambi ya Simba, Tanzania
. . . by Beijing youth
SPECIAL COLLECTIONS

Students as Allies in School
Reform
POPULAR WKCD PUBLICATIONS (PDFs)

A Guide to Creating Teen-
Adult Public Forums
Cultural Conversations through Creative Writing
Documenting Immigration Stories
First Ask, Then Listen: How Your
Students Can Help You Teach
Them Better
Making Writing Essential to
Teen Lives
Profiles of Politically Active Youth
Queer Youth Advice for Educators
WKCD VIDEO
COLLAGES





Pushing Past Fear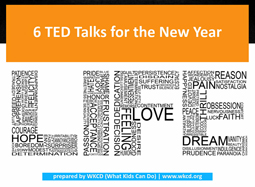 Six Ted Talks for the New Year
have a story for wkcd?
Want to bring public attention
to your work? WKCD invites
story ideas from youth and
educators worldwide.
Write to us >»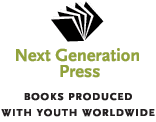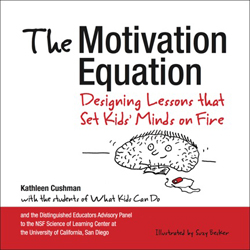 IN OUR GLOBAL VILLAGE



YOUTH COMMENTARY AND VISION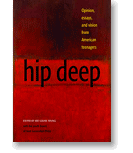 FIRST IN THE FAMILY



Preview and order from our current list of 16 titles >>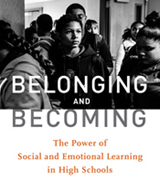 ALSO SEE OUR BEST SELLING "FIRES" SERIES