---

WKCD Youth Research in Action Grant Competition
This new initiative from WKCD will award, on a competitive basis, grants of up to $2,000 to youth-designed and -led action research projects across the U.S. The competition is open to public high school students nationwide, along with youth in community-based organizations. Proposals are due November 26, 2014. LEARN MORE
---

Students who are the first in their family to attend college talk about the challenges they face. Also, download and share these WKCD resources for first-gen students at
firstinthefamily.org
: a student glossary of college application terms; college terms for parents in English and Spanish; a multimedia report from students in Seattle and Chattanooga about the college prep help they are receiving in their high schools; a "college matters" guide for adults working with youth outside school; college planning checklists for students in grades 9 - 12; and a list of inspiring quotes and books for high school students who will be the first in their family to attend college.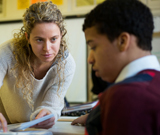 In WKCD's recent documentation of American high schools that prize student-centered learning, we identified six core teaching practices. We also examined the complex roles teachers played in these schools. We were reminded, again and again, that schools do not rise or fall—and students do not thrive or fail—based on structures and practices alone. Institutions and students alike depend on the ability of teachers, in the course of any day, to take on a range of roles. In the case of student-centered learning environments, these roles include curriculum planner, classroom facilitator and coach, assessor, adviser, connector, and communicator.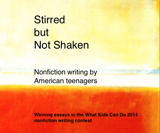 Last spring, WKCD invited teenagers nationwide to send us the best nonfiction essay they had written on a topic that they cared about deeply. "We're looking for diverse voices on diverse topics: family, school, learning, relationships, race, culture, origins, religion, body image, social media, conflict, peace, change, our planet . . . . or whatever topic you choose," the contest flyer said. We received over 200 submissions and picked 29 winning essays, from high school students nationwide. Click here to read more, see the list of winners, download a PDF of the resulting book or purchase a hard copy.

It's not surprising that adolescents respond well to writing assignments that invite them to speak from their own experience. For years, WKCD has provided a stage for teen writers and thinkers to make their voices heard on topics ranging from family and identity to school reform and inequality. Today's heightened call for narrative writing by middle and high school students reinforces this social-emotional connection: when teenagers are given the chance to write on issues that matter to them, their words can shine. Here, we offer a half dozen writing prompts that we've used to engage adolescent learners as journalists, essayists, and documenters.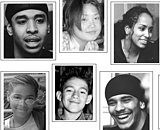 This short manual describes the process and questions behind WKCDís best-selling book Fires in the Bathroom. The insights in Fires in the Bathroom reflect a fundamental feature of adolescence that is curiously ignored by most current school reform efforts: the need for teenagers to enter into meaningful partnerships with adults. Increasingly, research suggests that addressing this developmental need within the school setting has significant positive effects on studentsí motivation, engagement, and academic achievement. If we seek those outcomes as an educational priority, improving communication between students and their teachers would be a good place to start.
POPULAR RECENT FEATURES . . .
Growing Up in San Francisco's Tenderloin District
For several months now, WKCD has been working with youth at the Tenderloin Boys & Girls Club in San Francisco to create a photo essay book about their "village," just blocks from the city's wealthy financial district. Known for its population of homeless and addicts and a history of ill-repute, the Tenderloin has also become a bustling home to immigrant families, drawn to its low rents. Since 2011, the Tenderloin Clubhouse has offered an award-winning photo voice program to its youth. In Our Village: San Francisco's Tenderloin Through the Eyes of Its Youth will present the images, voices, and perspectives from these young photo journalists, growing up in what most regard as San Francisco's most troubled neighborhood. It's a story you won't want to miss.
Student and Youth Voice: Asking, Listening, and Taking Action
When WKCD embraced student voice as part of our guiding principles in 2001, the idea that youth should be welcomed as crucial investors in improving their schools and communities had few advocates. The research on the power of student engagement was commensurately sparse. To us, however, it made gut sense to privilege student and youth voice and vision. So for thirteen years WKCD has supported youth as collaborators: in our books and other publications (e.g., our "Fires" series); in survey projects nationwide; in more than 75 grants to student research groups across the globe; and in the feature stories we produce for this website. Here is an inventory of all we've created with youth as partners.
Choices: Essays from Incarcerated Youth
Among the submissions for our "Stirred But Not Shaken" writing contest were twelve remarkable essays from youth at the Northern Viriginia Detention Center, passed on by their English teacher, Jonathan Jelliffe. The Center has a school so that youth donít fall behind while theyíre locked up, although some of the youth arrive at as dropouts. Not surprisingly, itís a hard place to keep school. The youth, mostly male, ages 12 to 18, stay at the facility for two weeks to several months, although some remain for as long as six months. Jelliffe does all he can to bring words alive for his students, connecting them to their personal experiences with mistakes and growth.
Education Week Commentary: Integrating Social-Emotional Learning Into High School
In a recent Education Week commentary, Barbara Cervone and Kathleen Cushman ask: What would it take to weave social and emotional learning into the daily fabric of our nation's high schools? What distinct practices, programs, and structures help schools embed SEL into ongoing teaching and learning? How does this effort vary from school to school, in response to the conditions that make a school unique and shape its climate? Indepth examination of five diverse high schools that make SEL core provide answers to these and other questions

—

and suggest policy implications.
Growth Mindset and Why It Matters
Few ideas about learning have made their way as quickly into the lexicon of educators as growth mindset. WKCD has assembled five short videos that provide a lively introduction to growth mindset and why it matters, for students as well as teachers. At the end of each video we offer suggestions for activities and assignments, for use by teachers (as part of a professional development workshop) and by students (as part of their classroom learning). We encourage you to browse through the presentation and pick those videos that work for your situation and audience—and to amend the suggested activities.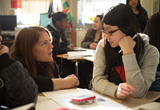 and the power of social-emotional learning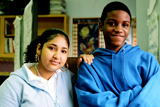 Helping your child succeed
English and Spanish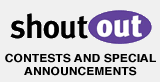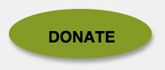 other wkcd sites
. . . research, resources & more
. . . advice about college
. . . student motivation
. . . student action research
. . . Kambi ya Simba, Tanzania
. . . by Beijing youth
special collections
Students as Allies in School
Reform
popular wkcd
publications [pdf]
A Guide to Creating Teen-
Adult Public Forums
Cultural Conversations through Creative Writing
Documenting Immigration Stories
First Ask, Then Listen: How Your
Students Can Help You Teach
Them Better
Making Writing Essential to
Teen Lives
Profiles of Politically Active Youth
Queer Youth Advice for Educators
The Schools We Need: Creating
Small High Schools That Work
for Us

have a story for wkcd?
Want to bring public attention
to your work? WKCD invites
story ideas from youth and
educators worldwide. Write to us >»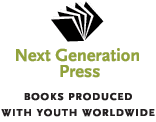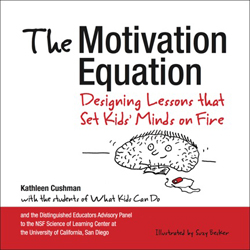 YOUTH COMMENTARY AND VISION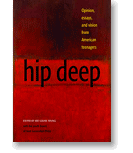 FIRST IN THE FAMILY



Preview and order from our current list of 15 titles >>
ALSO SEE OUR BEST SELLING "FIRES" SERIES