---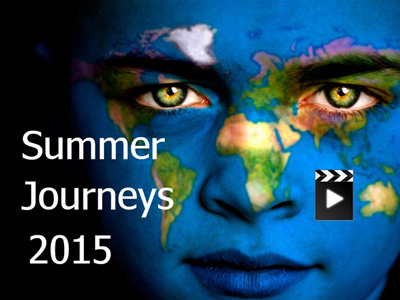 Click on image to view audio slideshow
---

Every day, we hear that young people need more than academic "smarts" to prosper. They must also develop "character strengths" like grit, curiosity, conscientiousness, even optimism. They need to learn self-control and how to manage stress. The more curious and resourceful students are, the better. They need self-confidence—the belief that they can succeed in spite of obstacles.Two years ago, WKCD produced an 11-minute video, with discussion prompts, for middle and high school students that includes clips of students talking about critical social and emotional skills: managing stress, self-control, motivation, persistence, curiosity, resourcefulness, and self-confidence.
We are posting it again because we feel it deserves a fresh look. There's an accompanying handbook, too.

For three years, WKCD partnered with the global philanthropic initiative Adobe Youth Voices, working with students on four continents to capture the world around them through digital photography and short narratives. The partnership produced more than 50 audio slideshows, two photo essay books, a six-month blog by Beijing youth, and an international photo competition and exhibit. Subsequently, we created a "mini-curriculum" for teachers that taps this rich source of youth photography—and makes it a spark for classroom learning and discussion. In a series of short lessons, students use the photos—culled and grouped in three collections from the over 15,000 photos in our image bank.
POPULAR RECENT FEATURES . . .
Two years ago, when a group of high school students in Carlsbad, California began work on a documentary film about childhood immunization, they never thought they would find themselves in the eye of a storm. The story of their award-winning "Invisible Threat" offers a cautionary tale about why vaccinations matter and how controversy can trump science. Unwittingly, they found themselves at the heart of a local storm about the trumpeted but unproven links between immunization and childhood autism. Undaunted, they pursued their investigation of the role of childhood immunizations in public health, even bringing their powerful video to members of the U.S. Congress.

Blake School senior Isaac Frans was looking forward to joining his school's service trip to Sierra Leone last summer when the Ebola outbreak dashed all plans. It was hard, he said, to watch a small outbreak turn into a human tragedy. Recognizing the gravity of the situation, Frans and a group of classmates organized a summit to raise awareness about Ebola's impact and the local response to it. Panelists included health care experts amd West African community members. U.S. Sens. Amy Klobuchar and Al Franken '66 and U.S. Rep. Keith Ellison sent in pre-recorded videos.

This collection of short videos, assembled by WKCD, shines a light on how character and grit contribute to student success. Experts in the field--Angela Duckworth and Paul Tough--share their research and experiences. Two New York City school princpals talk about teaching character skills and grit in the classroom. High school students talk about persistence, part of WKCD's "Just Listen" series, and an Indiana University basketball player, speaking after his last game as a senior, describes and thanks all of the people who helped him believe in himself, on and off the basketball court. Discussion questions follow each video.

The deaths of Michael Brown in Ferguson and Eric Garner in New York City have caused waves of nationwide protest and appeals for stronger protections against police brutality. These events have also caused educators to seek resources on how to address these subjects in the classroom. "The role of educators is to help students more fully understand themselves, their society, and their world," writes humanities teacher Joshua Block. "Our classrooms need to be places where justice is pursued, silenced voices are heard, and visions of transformation and change are nurtured." WKCD has created

a list of resources that offer teachers a good place to start the conversations we need.

What does teaching look like when it truly centers on the student's learning needs? What practices, structures, and tools do schools that embrace student-centered learning turn to every day? From our research, eight core elements come to the fore: strong relationships with students; personalization and choice in curricular and instructional tasks; appropriate challenge levels for each learner; supporting students' social and emotional growth; anytime, anywhere, and real-world learning; technology that is integral to teaching and learning; clear, timely assessment and support; and fostering autonomy and lifelong learning. Learn more.

Student and Youth Voice: Asking, Listening, and Taking Action
When WKCD embraced student voice as part of our guiding principles in 2001, the idea that youth should be welcomed as crucial investors in improving their schools and communities had few advocates. The research on the power of student engagement was commensurately sparse. To us, however, it made gut sense to privilege student and youth voice and vision. So for thirteen years WKCD has supported youth as collaborators: in our books and other publications (e.g., our "Fires" series); in survey projects nationwide; in more than 75 grants to student research groups across the globe; and in the feature stories we produce for this website. Here is an inventory of all we've created with youth as partners.
Growth Mindset and Why It Matters
Few ideas about learning have made their way as quickly into the lexicon of educators as growth mindset. WKCD has assembled five short videos that provide a lively introduction to growth mindset and why it matters, for students as well as teachers. At the end of each video we offer suggestions for activities and assignments, for use by teachers (as part of a professional development workshop) and by students (as part of their classroom learning). We encourage you to browse through the presentation and pick those videos that work for your situation and audience—and to amend the suggested activities.

Students who are the first in their family to attend college talk about the challenges they face. Also, download and share these WKCD resources for first-gen students at

firstinthefamily.org

: a student glossary of college application terms; college terms for parents in English and Spanish; a multimedia report from students in Seattle and Chattanooga about the college prep help they are receiving in their high schools; a "college matters" guide for adults working with youth outside school; college planning checklists for students in grades 9 - 12; and a list of inspiring quotes and books for high school students who will be the first in their family to attend college.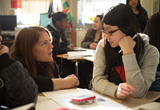 and the power of social-emotional learning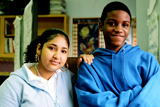 Helping your child succeed
English and Spanish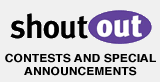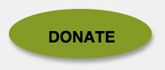 other wkcd sites
. . . research, resources & more
. . . advice about college
. . . student action research
. . . Kambi ya Simba, Tanzania
. . . by Beijing youth
special collections
Students as Allies in School
Reform
popular wkcd
publications [pdf]
A Guide to Creating Teen-
Adult Public Forums
Cultural Conversations through Creative Writing
Documenting Immigration Stories
First Ask, Then Listen: How Your
Students Can Help You Teach
Them Better
Making Writing Essential to
Teen Lives
Profiles of Politically Active Youth
Queer Youth Advice for Educators
The Schools We Need: Creating
Small High Schools That Work
for Us

have a story for wkcd?
Want to bring public attention
to your work? WKCD invites
story ideas from youth and
educators worldwide. Write to us >»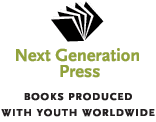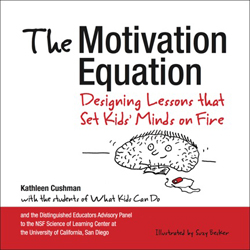 YOUTH COMMENTARY AND VISION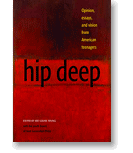 FIRST IN THE FAMILY



Preview and order from our current list of 15 titles >>
ALSO SEE OUR BEST SELLING "FIRES" SERIES