FIFTEEN YEARS HONORING YOUTH VOICES AND VISION: WKCD COLLECTIONS | ARCHIVES
For 15 years, from 2001 to 2016, WKCD reached far and wide to document and broadcast the voices and vision of the next generation, supported by the adult allies in and outside school that these youth counted on. We began with a determination to share "feature stories" about what we called "powerful learning with public purpose." Over the years, we produced more than 300 of these stories, with generous funding from a host of foundations who shared our commitment to youth as knowledge creators and citizens. For a directory of many of these stories, click here. You can also enter key words in the search box at the top left of this and every page.
Early on, we also became involved in multi-year projects targeted at youth learning and perspectives: going to college when you are the first in the family to go, the conditions of learning that help students thrive, diversity, social and emotional learning, global understanding, service learning, school reform, and more. Below are descriptions and links to these diverse collections.
The left column of this homepage includes quick links to many of these collections, along with links to other WKCD websites and to a range of small WKCD publications. The right column connects to WKCD's nonprofit publshing arm, Next Generation Press, and its 17 titles with youth as co-authors.
While WKCD continues to take on a small number of discrete projects—like creating an advisory curriculum built on social and emotional learning—we are, by and large, not adding to the collections described below. They remain vital, we believe.
As we write this "farewell," in February 2018, national commentary on "why kids make great activists" fill the media in the wake of the shooting at the Stoneman Douglas High School in Parkland, Florida, which killed fourteen students and three staff members and wounded many others. Many have been shocked to see the teenage survivors of the attack emerge as passionate, articulate activists. Even more shocking is the fact that their activism seems like it might make an impact on the perpetually intractable issue of gun violence in America. But followers of WKCD and other youth advocates shouldn't be surprised to see young people leading the way.

College Matters: Supporting Low-Income and First Generation Students
What does it take to get to college, especially if you are the first in your family to go? What stands in the way? What supports do students need? For more than a decade, WKCD has turned to first-generation and low-income students around the country for advice on how to make it to college and succeed once there. We've then passed this advice on to those following in their footsteps and the parents, teachers, and counselors who guide them. Our "First in the Family" initiative, a collaboration with Lumina Foundation for Education, includes websites, multimedia, downloads, feature stories and special research projects with high school and college students as partners. Our First in the Family: Your High School Years and First in the Family: Your College Years have sold more than 200,000 copies.

Global Youth Voices
In 2005, WKCD's Barbara Cervone traveled to a small village in Tanzania to work with secondary students on creating a photo essay about life there. Since then, we've supported more than two dozen photo journalism projects with youth on four contintents, some as part of a multi-year collaboration with Adobe Youth Voices. The youth contributing to our Global Youth Voices collection has included affluent teens in Beijing along with the sons and daughters of coffee farmers in rural Ethiopia; young Burmese refugees in a Bangladesh border camp along with university students in cities across Hungary. They remind us of the complexities of culture and politics—and how they infuse what we value, what we take for granted, and what amazes us.

Great American Dreaming
As we saw in the 2016 U.S. Presidential Election. immigration has become a tinder box, with raw emotions and fear making civil discourse near impossible and mass deportation thinkable. Almost every community in the U.S. has become a home to new immigrants, with the promise and challenges they bring. One way to engage students in this critical debate is to have them gather the stories (and images) of immigrants near at hand. WKCD learned this when we coached and then published such work by New York City students in our photo essay book Forty-Cent Tip: Stories of New York City Immigrant Workers (2006). Great America Dreaming also includes stories, photoessays, monologues, and cartoon narratives about the immigrant experience produced by high school students in Chicago, Tucson, Oakland, and Casco, Maine.

How Youth Learn
How do youth learn best in the high school years? What "conditions of learning" help students thrive? In 2013, WKCD developed a special website to capture decades of research on adolescent learning, along with the results of our own investigations. We found that good learning involves direct experience, especially deep immersion in a consequential activity. Motivation is strongest when it emerges from the young person's prior knowledge and interests, when it springs from the task itself, and when it is driven by a desire for mastery and by identification with others who do it well. Learning flourishes when it is social; when it occurs as a shared activity within meaningful relationships; and when it allows for increasingly responsible participation. Our How Youth Learn website includes research summaries, student voices, exemplary practices, and educator resources

Just Listen!
It's easy for educators to make assumptions about how their students experience school—but they often miss the mark. That's what sparked WKCD's 2012 Just Listen series of video clips (200 in all), in which high school students speak directly to viewers about teaching and learning. Averaging one minute in length, they convey kids' thinking in a way that is easy to share and talk about with others. The videos, supported by MetLife Foundation, show that what young people say they want for themselves aligns closely with what we say we want for them: stimulating classes; good relationships with their teachers; appropriate learning challenges, success in high school, college, and beyond.
In Our Global Village
In 2007, after the publication of the photo essay book In Our Village: Kambi ya Simba Through the Eyes of Its Youth, WKCD's Barbara Cervone teamed up with international service learning consultant Cathryn B. Kaye to invite young people across the globe to document daily life in the places they call home. In the years since, youth ages 8 to 19—from North Hollywood to New Orleans, from the jungles of Nepal to San Francisco's Tenderloin district—have gathered the stories that mean the most to them. The In Our Global Village program now includes close to 60 photo essay books, and the program continues to grow. We've created a "how-to" manual for teachers, along with a virtual library that allows readers to flip many of these books.

Mentors that Matter
Who are the significant adults in the lives of teenagers, beyond the home and classroom? How do they reach out to youth, and why? More than a decade ago, youth across the nation gave their answers, as they interviewed, photographed, and publicly honored Mentors That Matter in four cities (Chicago, Providence, San Francisco, and Tampa). They nominated people from all walks of life—artists, coaches, public officials, even a school bus driver and a hair stylist—who show that they care about "other people's children." In collaboration with MetLife Foundation, the WKCD initiative developed literacy, communication, and photography skills in some 200 students who participated. It also underscored how much young people value adults who reach out to share time and expertise with them.

Practice Project
In 2009, WKCD's Kathleen Cushman posed the question "What does it take to get really good at something?" to over 200 young people across the nation, inviting them to become researchers of their own learning. Starting with the things they already knew and could do well, they analyzed the process that all learners go through when they take up new things and work toward mastery. This onging dialogue soon became a body of work we called the Practice Project — including our book Fires in the Mind, in which adolescent students talk about what motivates them to work hard at a challenge. "Getting good" was how these young collaborators refered to the journey toward mastery.

Service Learning
Too often we hear how "kids today" simply don't make the grade. When teens do manage to wrest praise from adults, it is often for what they don't do—for toeing the line—rather than for the positive things they can do. From the start, WKCD aimed to spread a more capacious view of "what kids can do"—a vision that made room for real-world problem solving, teamwork, character and citizenship, learning from mistakes, creativity, social justice, and contribution. Service learning rovides a wealth of exemplars of the sort of powerful learning with public purpose that WKCD has championed. Here is a directory of feature stories about service learning produced by WKCD over the years.
Social and Emotional Learning
What would it take to weave social and emotional learning (SEL) into the daily fabric of our nation's high schools? In 2013 and 2014, with support from the NoVo Foundation, WKCD studied effective practices in five American high schools that, by their own design, put social-emotional learning at their core. We created multimedia to capture student voices in these schools and we assembled selected SEL resources for educators. In an Education Week commentary, we summarized the implications for public high school education. We gathered our findings and stories in Belonging and Becoming: The Power of Social and Emotional Learning in High School (Harvard Education Press, 2015).

More recently, WKCD published a monthly feature called Short Workouts for Social-Emotional Learning, geared towards middle and high school students. May 2016 | April 2016 | March 2016 | February 2016 | January 2016 | December 2016

Student-Centered Learning
What does teaching look like when it truly centers on the student's learning needs? As one of nine research teams for Students at the Center, an initiative by Jobs for the Future and the Nellie Mae Foundation for Education, WKCD's Barbara Cervone and Kathleen Cushman spent a year interviewing and observing teachers, students, and administrators in six diverse middle and high schools, experienced in student-centered learning. Despite their differences, the schools all shared a common foundation of practice. Student-centered learning—where adolescents exercise both choice and responsibility—demands a new approach to teaching, which involves facilitating and coaching more than direct instruction. Student-centered teachers develop a fresh relationship to their craft, playing multiple roles and always learning new skills.

Students as Allies in School Reform
The refrains are familiar. School is boring, students complain. It's hard to see a connection between what we're taught and the real world. Students are unprepared, teachers say. Too much of teaching is really just classroom management. What would it take for students to become stakeholders not just in their own success but also in that of their teachers and schools? In 2003-2004, with support from MetLife Foundation, WKCD launched its "Students as Allies in School Reform" initiative. In five cities, we helped students and teachers conduct survey research about their own schools and supported dialogue and constructive action around their research results. Our surveys have been downloaded more than 200,000 times from WKCD.org—by teachers, education students in college and graduate school, and student groups.


Student Research for Action
From 2003–2006, WKCD had the opportunity to help students and teachers nationwide to conduct ambitious student "action research" projects targeting critical education and community issues. The Bill & Melinda Gates Foundation provided the financial support. The initiative exemplified two of WKCD's core beliefs: that what happens inside a school's walls should connect to the world outside and that young people have the capacity to reflect, analyze, and create new knowledge that can then improve their schools and communities. Over the course of three years, WKCD awarded 49 grants, in amounts ranging from $500 to $4,750, to a total of 52 individual schools in 17 states. The products of the students' research—several books, videos, reports, new programs, surveys, powerpoints—still attract attention, more than a decade later.

Student/Youth Voice
When WKCD embraced student voice as part of our guiding principles in 2001, the idea that youth should be welcomed as crucial investors in improving their schools and communities had few advocates. The research on the power of student engagement was commensurately sparse. In contrast, WKCD set out to celebrate and support youth as collaborators in our books and other publications (e.g., our "Fires" series); in survey projects nationwide; in more than 75 grants to student research groups across the globe; and in the feature stories we produced for this website. We learned that meaningful student voice must: be inclusive, be woven into the daily fabric of school, target substantive issues, involve asking and listening by all parties, and lead to constructive action.

Voices from the Middle Grades
What do students in the middle grades most need from their teachers? WKCD offered their answers in a sequel to our groundbreaking book Fires in the Bathroom—this time, listening to the voices of early adolescents. Talking in depth with 40 students in middle grades around the country, WKCD's Kathleen Cushman asked them questions like: What helps you want to try hard in school—or keeps you from doing so? How can your teachers help you deal with social issues and pressures you face? When it comes to your parents, what do teachers need to know and do? How can teachers prepare you for the transition to high school? To interpret their answers, Cushman teamed with Laura Rogers, a developmental psychologist at Tufts University who worked in middle schools for 13 years.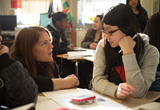 and the power of social-emotional learning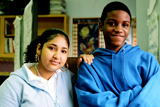 Helping your child succeed
English and Spanish
OTHER WKCD SITES

. . . blog by Kathleen Cushman
. . . research, resources & more
. . . advice about college
. . . student action research
. . . Kambi ya Simba, Tanzania
SPECIAL COLLECTIONS

Students as Allies in School
Reform
POPULAR WKCD PUBLICATIONS (PDFs)

A Guide to Creating Teen-
Adult Public Forums
Cultural Conversations through Creative Writing
Documenting Immigration Stories
First Ask, Then Listen: How Your
Students Can Help You Teach
Them Better
Making Writing Essential to
Teen Lives
Profiles of Politically Active Youth
Queer Youth Advice for Educators
Teachers at Work: Six Exemplars of Everyday Practice
POPULAR WKCD VIDEOS



Ned's Gr8 8: An Insider's Guide to the Teenage Brain

Who We Are: First-Generation College Students Speak Out

Hear Us Out: Seattle Students Talk About Going to College
WKCD VIDEO
COLLAGES



Student Voice Rubric from NYC Students


Tips from Mikva Challenge Students

Summer Opportunities to Learn and Serve


Chicago Students On Believing in Yourself

QECHS Students on the Power of SEL

Chicago Students On Peer Juries

Robert Spicer on Restorative Justice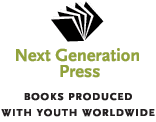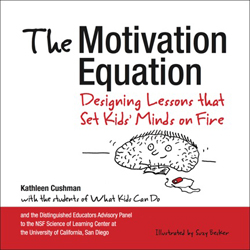 IN OUR GLOBAL VILLAGE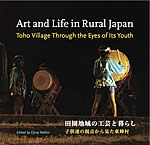 YOUTH COMMENTARY AND VISION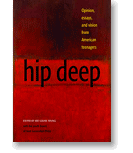 FIRST IN THE FAMILY


ADVICE TO PARENTS AND PRINCIPALS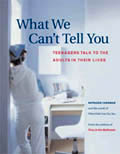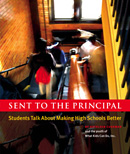 Preview and order from our current list of 16 titles >>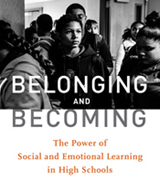 ALSO SEE OUR BEST SELLING "FIRES" SERIES