---
Powerful Words — from the stairwells and halls of Fenger High, Chicago
NEW FROM STUDENTS AT THE CENTER Anytime, Anywhere, edited by Rebecca E. Wolfe, Adria Steinberg, and Nancy Hoffman (Harvard Press, May 2013), synthesizes existing research and practices in the emerging field of student-centered learning, and includes profiles of schools that have embraced this approach. "Brainy Approaches to Learning" is great infographic.
WKCD's 2013 DIRECTORY OF SUMMER PROGRAMS FOR HIGH SCHOOL STUDENTS Study and volunteer programs in Central and Latin America, Asia, Africa. Academic enrichment programs and special subject camps on college campuses across the U.S.
A YEAR AT MISSION HILL What goes into creating a powerful learning environment for children and adults? Meet the teachers, families and children of Mission Hill as they experience the highs and lows of a year of self-discovery, exploration, and frustration. And join us for a national conversation about the state of public education as it is—and as it ought to be. Ten videos. One year. A public school trying to help children learn and grow. The national conversation we need to be having.
TOP—AND OTHER NEW—STORIES. . .
Writing with Purpose

Narrative writing is one of the three types of texts and purposes specified by the Common Core State Standards in relation to student writing in grades 9 - 12. For WKCD, this emphasis on narrative writing—and publication—has great resonance. Seven years ago we asked: How do we get teenagers to read and write as if their lives depend on it? How do we draw in students for whom literacy has regularly spelled failure and poor test scores have sapped their spirit? For adolescent learners, we decided, the answer lies in the chance to use language critically, seeing it not as a barrier but an entry into a world they can question and shape.

Living History
On April 13, Poland marked the 70th anniversary of the Warsaw ghetto uprising. Throughout the Polish capital, church bells rang for the fighters who began the first and largest armed insurrection by Jews against the German troops in World War II. For the past eleven years, eighth grade students at the American School of Warsaw have produced their own tribute to those whose lives were shattered by this "hell on earth." Inspired by George Santayana's words, "Who does not remember history are condemned to repeat it," they have interviewed local survivors and turned their stories into photostories that make the Holocaust's lessons indelible.
Advice for Parents (now in Spanish, too)
For the past few years, WKCD has thought hard about how to better help parents help their kids succeed. We wanted to address character strengths kids develop through practice—like persistence and self-control—along with the standard prescriptions about homework. We came up with a 22-page handbook for parents that covers seven social and emotional strengths, along with two interactive multi-media presentations. We now have Spanish versions of the multi-media and workshop handouts. First generation Spanish-speaking students at Brown University provided the voiceovers.
Common Ground High School: A Decidedly Uncommon School
Less than four miles from downtown New Haven, Common Ground High School, the nation's first "green" charter school, is raising a new generation of environmental stewards—along with crops and livestock—on the once-abandoned farmland that surrounds the school. More than 93 percent of Common Ground graduates, many from poor neighborhoods across New Haven, go on to college and a third end up in environment-related majors. Graduates also carry with them a deep commitment to public service. Everything about Common Ground High School is decidedly uncommon.
Fires in the Mind: Practice Project Update
Five years ago, WKCD invited over 200 students nationwid to investigate with us the question "What does it take to get really good at something?" Starting with the things they already knew and could do well, they analyzed the process that all learners go through when they take up new things and work toward mastery. Our onging dialogue soon became a body of work we called the Practice Project—including our book Fires in the Mind, in which adolescent students talk about what motivates them to work hard at a challenge. The Project is still going strong, with an online course and enhanced e-Book about to debut.
A Student Voice Rubric from NYC's Student Voice Collaborative
Last fall, WKCD produced a feature story on the extraordinary work of the Student Voice Collaborative in New York City. At the time, this group of NYC high school students was putting the finishing touches on a "Student Voice Rubric" that would guide their work on behalf of student voice in their individual school, as a collaborative, and as a force for student engagement across New York City schools. We're delighted to share the finished rubric here—some of the best thinking we've seen on the subject of student voice—and its power to lift students and schools alike.
"You're Constantly Revising Yourself": The Dispositions of a Student-Centered Teacher
What qualities should a school seek when hiring teachers explicitly to teach in a student-centered setting? What dispositions help teachers thrive in the demanding environment of a student-centered school? As part of WKCD's study of everyday practice in six exemplars of student-centered learning, we asked teachers and students these questions. We learned that teachers who thrive in student-centered schools care about the "whole child," see themselves as facilitators—not deliverers—of knowledge, are comfortable with fluidity and change—and much more.
This Is My Place: Middle Schoolers Talk About Social and Emotional Learning
What most helps young people thrive in a challenging academic environment? Answers from students bear out what research has found: social and emotional factors constitute a crucial underpinning for learning. In recent WKCD interviews at School of the Future in New York City, middle schoolers gave their own examples of how everyday interactions between students, peers, and adults affected how they learned in the classroom.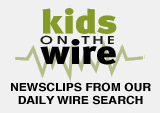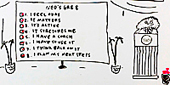 English and Spanish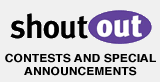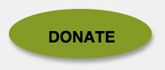 other wkcd sites
. . . student action research
. . . student motivation
. . . advice about college
. . . Kambi ya Simba, Tanzania
. . . by Beijing youth
. . .by Japanese youth
special collections
Students as Allies in School
Reform
popular wkcd
publications [pdf]
A Guide to Creating Teen-
Adult Public Forums
Cultural Conversations through Creative Writing
Documenting Immigration Stories
First Ask, Then Listen: How Your
Students Can Help You Teach
Them Better
Making Writing Essential to
Teen Lives
Profiles of Politically Active Youth
Queer Youth Advice for Educators
The Schools We Need: Creating
Small High Schools That Work
for Us

have a story for wkcd?
Want to bring public attention
to your work? WKCD invites
story ideas from youth and
educators worldwide. Write to us >»
COMING SOON . . .
THE MOTIVATION EQUATION
an "enhanced e-book" for teachers by Kathleen Cushman, plus an online Learning Path
YOUTH COMMENTARY AND VISION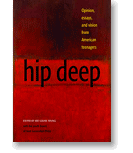 FIRST IN THE FAMILY



Preview and order from our current list of 15 titles >>
ALSO SEE OUR BEST SELLING "FIRES" SERIES