---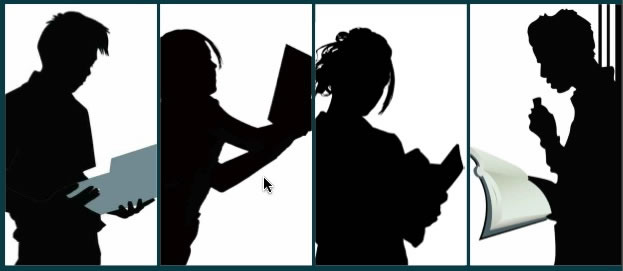 DETROIT, MI—For the several years now, young people in Detroit—the nation's most segregated metropolitan area—have been coming together to confront the stereotypes that color their lives.
Strangers to each other, they arrive from the city's most blighted neighborhoods as well as from the nearby college town of Ann Arbor. Schools and organizations across greater Detroit have sent them, invited to join an interracial dialogue organized by the University of Michigan's Program for Youth and Community with funding from the Skillman Foundation, using an approach that was developed with support from the W.K. Kellogg Foundation.
"People in my neighborhood don't like to leave it," explains one youth, "and most parents don't want you to hang out with other races."

Last spring, WKCD joined forces with "Youth Dialogues on Race and Ethnicity"to produce a small book of reflective writing by thirteen of the program's teen participants. Both the program's adult organizers and its young allies put a premium on speaking up and out. "Silence is political," says University of Michigan professor and program director, Barry Checkoway. "When young people—who are conditioned to be silent—speak for themselves, it transforms them and also the communities of which they are part."
"[When I was] a young child, my mother would repeatedly refer to me as an endangered species. What did she mean by this?... She called me an endangered species because there are not that many intelligent, successful, and
respectful Black men left in our community." – from "Endangered Species" by Mychael Fields, Southfield Lathrup High School '07
"You may see her as the quiet Asian, but don't see her too quickly, she might surprise you." – from "She Is Indeed Asian, But Who Is She?" by Nou Lee, Osborn High School '07
"Can you see my elegant raiment and unique swag?
Can you see my birthmark, sarcasm, attitude, intelligence, underwear?
Can you see my faith, talents, love, thoughts, dreams, or insecurities?" - from "Can You See Me?" a collaborative poem by the Detroit Youth Writers
Click here for downloadable PDF of My Dreams Are Not A Secret.
The writing process
Writing about one's own personal experience with race is demanding for people of any age. Writing for a public audience ups the ante. It requires choosing the right words and images and pulling them together to create a powerful essay. But more, it requires the courage to explore the feelings created by exclusion, isolation, and prejudice.
In the introduction to My Dreams Are Not Secret, WKCD writer Abe Louise Young—who led the writing project and its kick-off writing workshop—explains:
"At 8:30 on a windy Saturday morning in Michigan, a circle of teenagers from across the Detroit area convened. They were half an hour early, and sleepy, but ready. Some had worked until the wee hours the night before; some would head to jobs after the all-day workshop. But they were there, awake and half an hour early.

"Hmong, African-American, Hispanic, white and multiracial youth —public school students, all—sat around a large wooden table. They were there to write and read their words aloud—to listen to each other and themselves.

"The graduate student assistants and I had come prepared with poems from many cultural traditions, with lesson plans and discussion questions. But none of those educational maneuvers were appropriate. Only one thing was called for: to ask the young people what the issues were; to write them on a board everyone could see; and to say: Go, write, now. Yes!

"Writing together has a strange magic. It is ceremony and solitude at once. Wounds we never knew we had can heal. Wisdom we did not know we had can surface. People we saw in simple stereotypes will reveal their inner conflicts, and we will empathize.

"In a city like Detroit—the most racially segregated urban area in America—opportunities for direct, honest communication about racial identity are so rare as to be outrageous, precious.

"It was a great honor to be with these young people as they spent the weekend formalizing their courage as truth-tellers. May you be inspired by their words, and even more inspired by their commitments to action."
Click here for the full PDF of My Dreams Are Not A Secret: Teenagers in Metropolitan Detroit Speak Out.
L
earn more about Youth Dialogues on Race and Ethnicity by calling 734.763.5960 or writing to: Youth Dialogues on Race and Ethnicity, Barry Checkoway, UM School of Social Work, 1080 S. University Ave., Ann Arbor, Michigan 48109-1103