---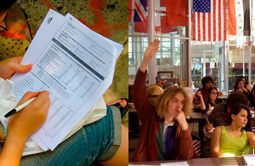 Who Are You? A Questionnaire for Students on the First Day of School
At WKCD, we've always thought that teaching and learning work best when teachers know their students well—and when students feel well known. Teachers can learn much of what they need to know about students simply by asking them. Giving out a questionnaire on the first day of a new class shows students that the teacher cares about their strengths, interests, backgrounds, and concerns about the subject area of the class—that their personal voice matters.
A recent article in the New York Times, "What Kids Wish Their Teachers Knew," tells the story of a Denver elementary school teacher who wanted to get to know her students better. She simply asked them to finish the sentence "I wish my teacher knew." "I wish my teacher kne that my mom might get diagnosed with cancer this week and I've been without a home 3 different times this year alone," wrote one student. "I wish my teacher knew that I was smarter than she thinks I am," another wrote.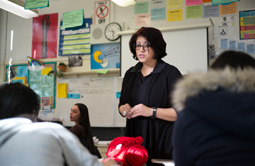 First Ask, Then Listen: How to Get Your Students to Help You Teach Them Better
This short manual offers a starting place for those interested in finding out what students have to say. Using the same questions that prompted the discussions leading to our best-selling Fires in the Bathroom Advice for Teachers from High School Students, teachers can begin for themselves the honest dialogue from which both students and adults so richly benefit. As students encounter here the teaching tools devised by the young co-authors of Fires in the Bathroom, they can critique and enlarge them based on their own experiences. And as teachers hear their own students speak their minds in a structured and respectful setting, they can begin to adapt their practice to meet their learning needs more effectively.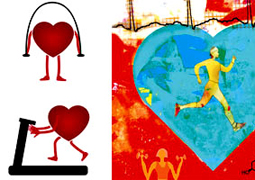 Short Workouts for Social-Emotional Learning | December 2015 - May 2016
In an era when test scores consume much of the oxygen around student success, we welcome the turn to social-emotional development as a key factor in a young person's education. In December 2015, WKCD introduced a new, monthly feature called Short Workouts for Social-Emotional Learning, geared towards middle and high school students. Each "collection" includes ten 10-15 minute workouts—quotations, questions, video clips, and photographs—suitable as a bell ringer, warm up, or advisory activity. There is no formula for using these workouts with students (just as there are no right or wrong answers). Mix them up and sprinkle them into your ongoing work, knowing that your students will embrace the chance to flex their social-emotional muscles.
May 2016 | April 2016 | March 2016 | February 2016 | January 2016 | December 2015
---

SHOUT OUTS | ARCHIVES
Our Election 2016 Unit: An Overview

While the 2016 presidential election, with its unprecedented level of alarming rhetoric, may feel less straightforward or easy to bring into your classroom than elections of the past, we believe that it also offers unique opportunities to engage students with real and pressing questions about our democracy and how it works.

Letters to the Next President 2.0 Gives Voice to Teens' Opinions in Election

Teens may not yet be able to vote, but that doesn't mean they don't have something to say about election issues. As students head back to school amidst a particularly intense fall election season, educators across the nation have come together to launch the online publishing site, Letters to the Next President 2.0 (L2P 2.0).

What would you do if you were US Education Secretary? What Curriculum makes education relevant in a 21st Century world? What do Millennials around the world think about Immigration? What do our Top Global Teachers do to promote integration in their increasingly diverse classrooms?

Global Youth Speak Up on Burkini Ban

Youth around the world had a lot to say about France's recent ban of burkinis. "The burkini ban is a violation of the fundamental freedom of belief. It is political propaganda at the expense of people's rights and freedoms. Rather than securing public safety, the ban is actually promoting more separation and guaranteeing public humiliation." — Renee Castro, 23, El Salvador

Plan for a Presidential Youth Council Victorious in Five States

State-by-state, lawmakers are signing off on the idea of a Presidential Youth Council that would give young people an opportunity to share their views at the highest levels of government. While 35 percent of youth report exercising their citizenship online, a recent Harvard poll found that only 8 percent of 18-29 year old had participated in a government-based organization.
Young Alaskan Blazing the Trail for Diversity in the Great Outdoors

A short climb from Rendezvous Peak, where the trail plateaus into ridgeline, 21-year-old Reth Duir's reaction to Arctic Valley's mountainous views is one of awe.But that wasn't always the case. "I was definitely terrified," said Duir of his previous attitude toward the great outdoors. "I just thought of worst things that could happen. I thought about bears, I thought about drowning in the water."
---
RECENT/POPULAR FEATURES

Life Lines: Finding Family through Musical Improv in Sunset Park
By the time the bus packed with teenagers from Brooklyn's Sunset Park reached their weekend retreat in Hudson Valley, everyone knew the rule: no one could use the "T" word. (T stood for "tired.") For the next three days, these 65 middle and high school students would be wearing themselves out, body and soul, in the best tradition of rehearsing musical theater. Then they would go back to perform in Sunset Park, the immigrant community they call home. It would be easy to think that the retreat's main goal was to create a finely polished theater production. But Life Lines staff had their eyes on another prize: knitting this diverse group of adolescents into a community of care, where everyone mattered, everyone had a voice, and no one gave up.

Sent to the Principal: Students Talk About Making High School Better
If you are a high school principal, your students want to have a word with you. They'd like to explain how their course schedules seem to make assumptions about their futures—or they might simply want to have a conversation in which you recognize them by name. Eleven years ago, WKCD writer Kathleen Cushman spent six months collecting perspectives on school leadership from 65 high school students nationwide. In the resulting book, Sent to the Principal: Students Talk About Making High Schools Better (Next Generation Press, May 2005), Cushman shares their insights on a range of issues that exert a largely unnoticed effect on how they learn and thrive. Our conversations with students today highlight the same concerns; in many schools, not much has changed.

Motivation and Mastery: What Spurs Students to Do Their Best?
What makes young people stretch to learn something hard, in school or out? Something they value—perhaps a family tradition passed down, a place among their peers, a curiosity satisfied, a feeling expressed, or a product they make themselves—always gives meaning and momentum to those first steps into learning. Yet that is not enough: They must also expect that they can succeed at the task, with reasonable effort and practice. Combined, those two factors of value and expectancy lead to both motivation and mastery, research from the learning sciences has long shown. A two-year long inquiry by WKCD student researchers reached the same conclusion.
Queer Youth: Advice for Educators: How to Respect and Protect Your Lesbian, Gay, Bisexual, and Transgender Teenagers
In a school of 1,000 students, up to 100 will be gay, lesbian, or bisexual; 10 will be transgender; and 1 will be intersex (biologically neither male nor female). If their lives are average, 87 of them will be verbally harassed, 40 of them will be physically harassed, and 19 will be physically assaulted in the next year, because of their sexual orientation or gender expression. Commissioned by WKCD, poet and author Abe Louise Young spent six months traveling the country and talking to LGBT youth about what they need in the classroom. Her gifts as a gentle interviewer and compassionate listener is what makes this short book so special. The youth make clear that it's not being LGBT that causes the problems. The problems are the outcome of intolerant actions and speech by peers, parents, teachers, clergy, and strangers. Bullying is a symptom of the culture.
Bronx Strong: Empowering Immigrant Youth Through Soccer

In 2009, when Andrew So assembled an afterschool soccer team at the South Bronx school where he taught, he figured his students needed a way to get off the streets and do a safe, prosocial activity with peers. It was an easy sell. As the children of immigrants or newcomers themselves, his students were as passionate about soccer as So, a Stanford graduate who knew firsthand soccer's power to fuel dreams and cross cultures. Today, South Bronx United (SBU) engages nearly 900 children and youth between the ages of 4 and 19. Its afterschool Academy, with 150 students, combines competitive travel soccer with academic enrichment, college prep, mentoring, leadership development, immigrant legal services, and other social and emotional supports.

Eleven years ago, the photo essay book WKCD's Barbara Cervone created with youth in the Tanzanian village of Kambi ya Simba made its debut, sparking an international movement of youth telling their own "village's" stories. Profits from the sale of In Our Village: Kambi ya Simba Through the Eyes of Its Youth have sent more than two dozen village youth to advanced secondary schools. U.S teachers and students have visited the village and donated money for various projectss. Eighteen months ago, Cervone traveled to Tanzania to catch up with the book's young authors. All are college graduates now, some with families of their own. Still, their struggle to make their way in one of the world's poorest countries is at times heartbreaking. In this powerful story (with video interviews), Cervone shares their journey.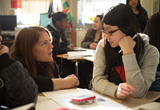 and the power of social-emotional learning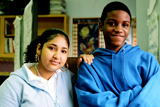 Helping your child succeed
English and Spanish
OTHER WKCD SITES

. . . research, resources & more
. . . advice about college
. . . student action research
. . . Kambi ya Simba, Tanzania
. . . by Beijing youth
SPECIAL COLLECTIONS

Students as Allies in School
Reform
POPULAR WKCD PUBLICATIONS (PDFs)

A Guide to Creating Teen-
Adult Public Forums
Cultural Conversations through Creative Writing
Documenting Immigration Stories
First Ask, Then Listen: How Your
Students Can Help You Teach
Them Better
Making Writing Essential to
Teen Lives
Profiles of Politically Active Youth
Queer Youth Advice for Educators
WKCD VIDEO
COLLAGES





Pushing Past Fear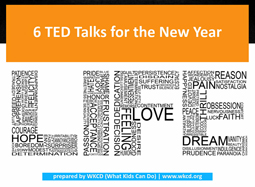 Six Ted Talks for the New Year
have a story for wkcd?
Want to bring public attention
to your work? WKCD invites
story ideas from youth and
educators worldwide.
Write to us >»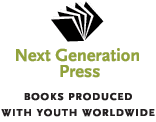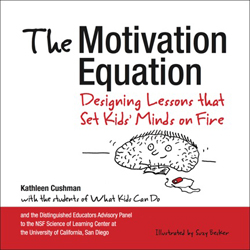 IN OUR GLOBAL VILLAGE



YOUTH COMMENTARY AND VISION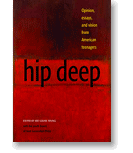 FIRST IN THE FAMILY



Preview and order from our current list of 16 titles >>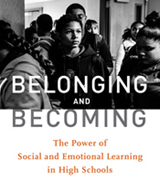 ALSO SEE OUR BEST SELLING "FIRES" SERIES